Main content starts here, tab to start navigating
2022 Christmas Family Adoption + Big THANK YOU to Trek Bikes Happy Valley!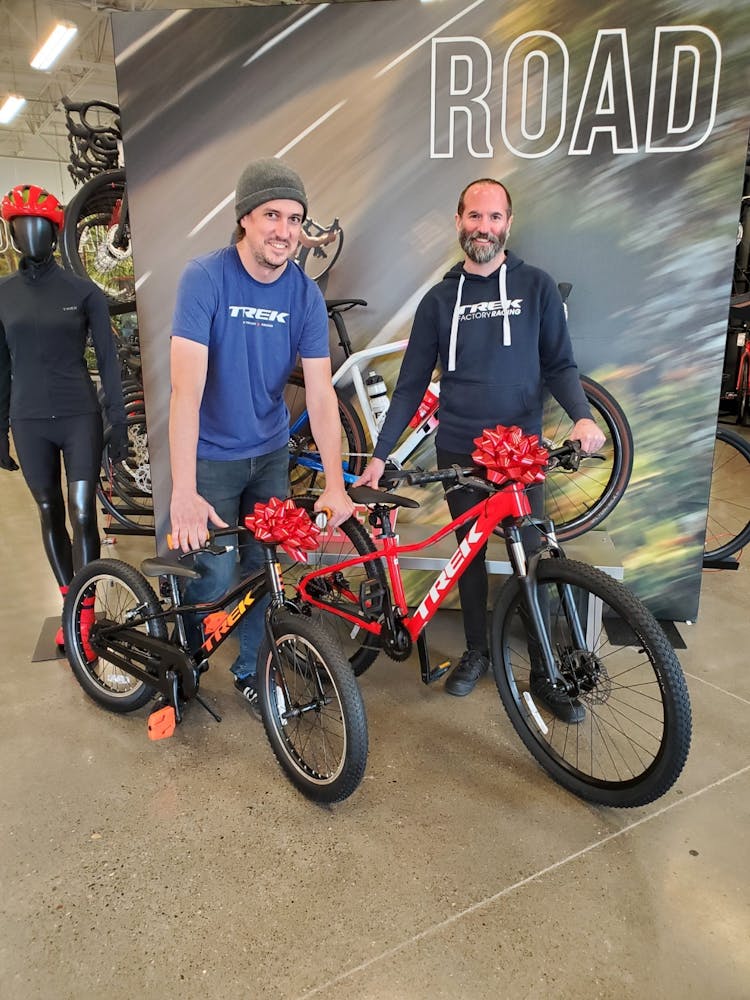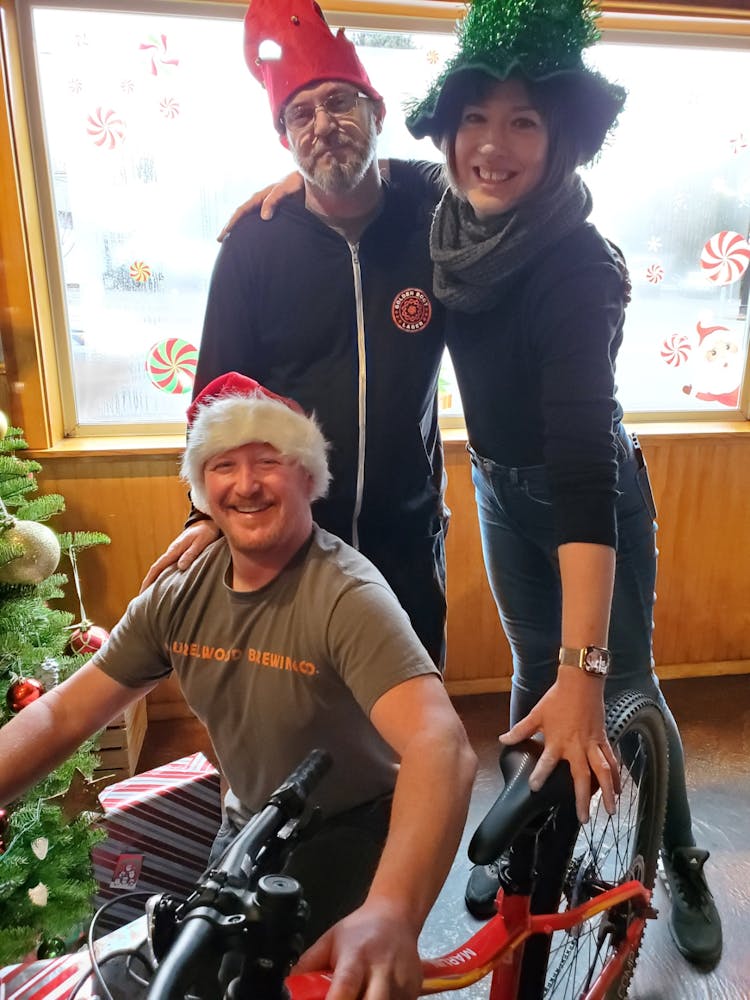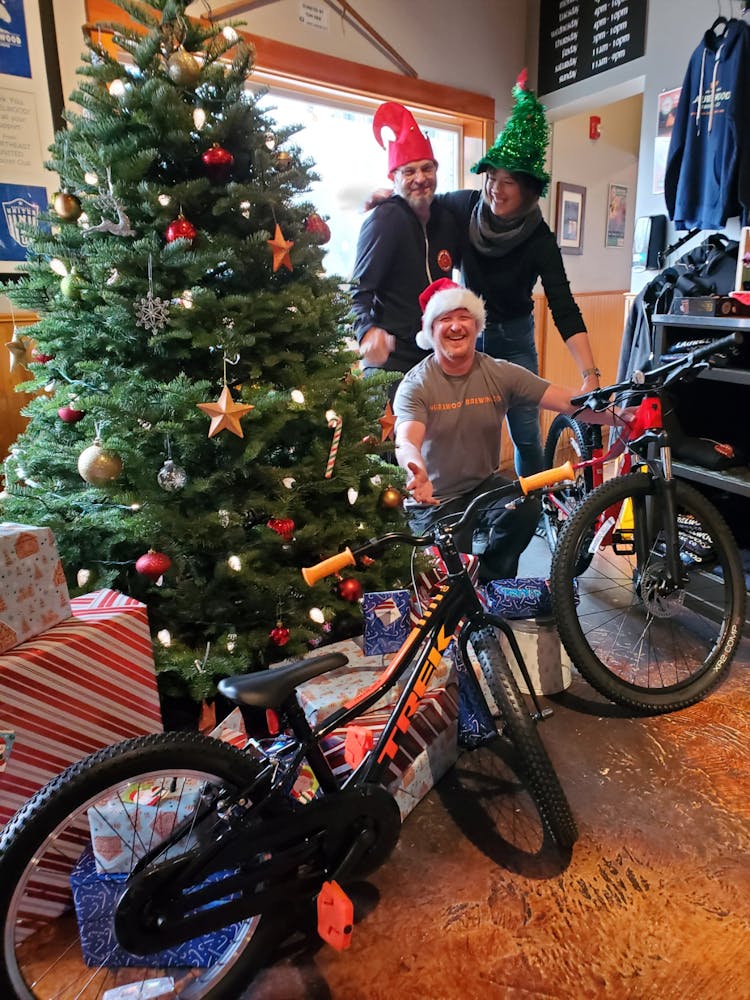 One of our wonderful employees (Erica) suggested that Laurelwood adopt a family in need for Christmas this year. Among the items on the family's wish list: bicycles for the 6 and 12 year old kiddos.
Lucky for us, our friends at the Trek Bikes Happy Valley location donated two new bikes for the family! This allowed us to gather a wide range of gifts, and make sure the kids are outfitted with helmets and lights. Great things happen when we work together!
January Cocktail of the Month: Marionberry Whiskey Smash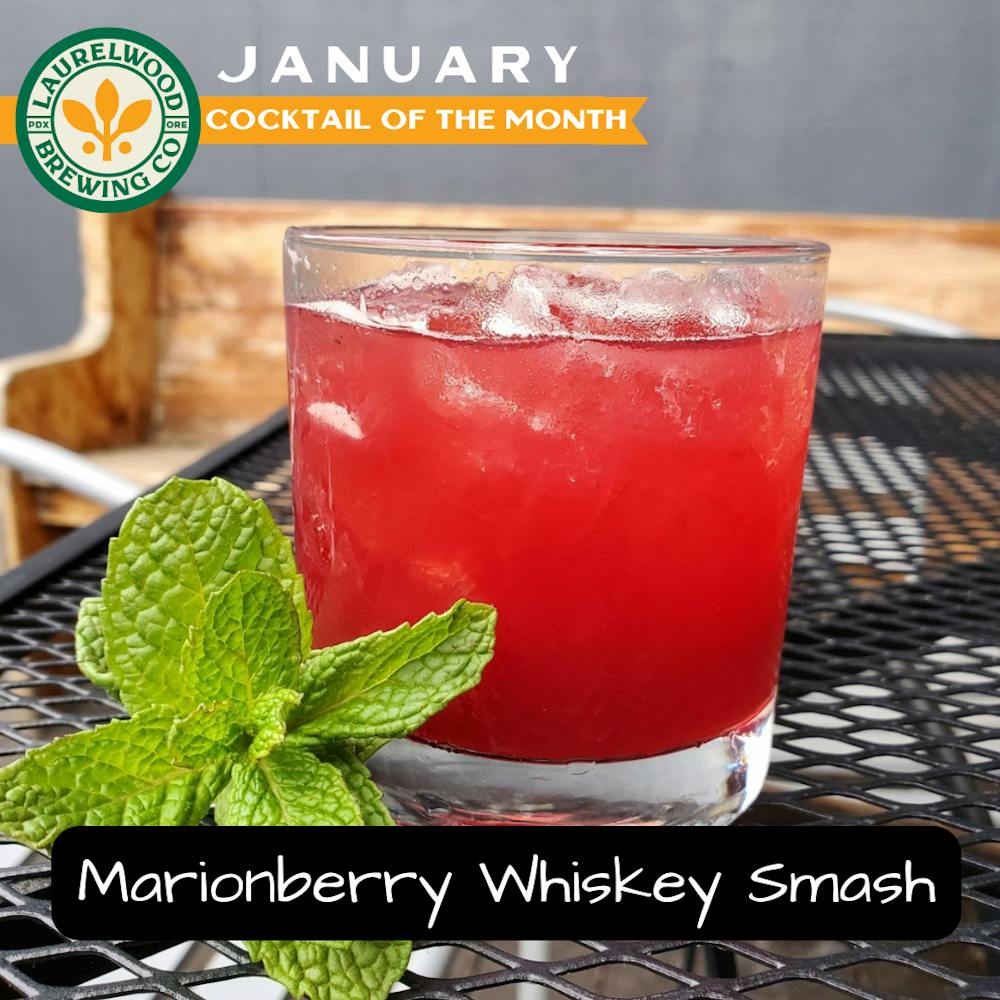 We're really going hard with the marionberry this month, and that's cool, because marionberries are local, delicious, and pair amazingly with WHISKEY!
The Marionberry Whiskey Smash features Four Roses Bourbon, marionberry-mint syrup, and lemon. Be sure to drink up, because a portion of the proceeds from each Marionberry Whiskey Smash will be donated to Friendly House, a Portland-based nonprofit organization whose mission is to create a thriving community by connecting people of all ages and backgrounds through quality educational, recreational and other life-sustaining services.
January Burger of the Month: Marionberry & Brie Burger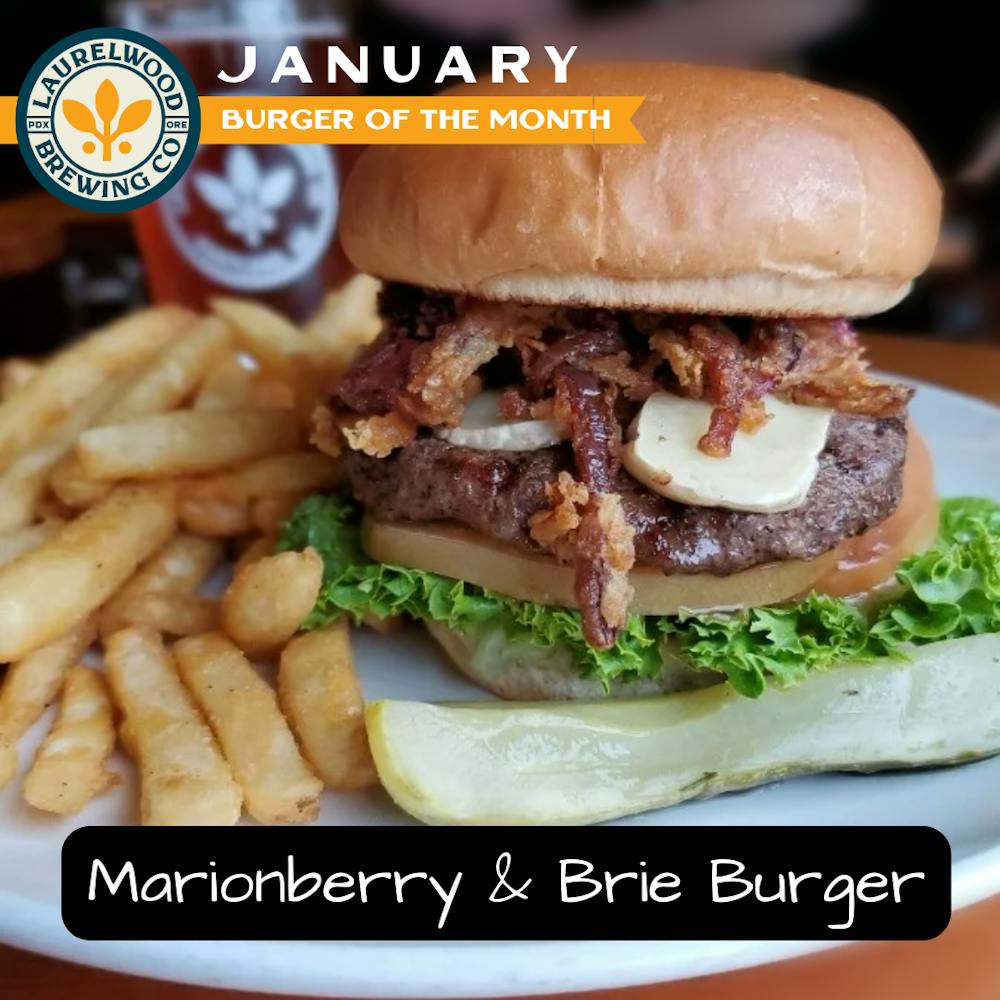 For the January burger of the month, Chef Thom went with the tried-and-true combo of Oregon marionberries and soft brie cheese.
The combination of the tartness of the marionberries, the creaminess of the brie, and the rich flavor of the beef patty make this burger a culinary masterpiece!
On Tap Now: Solstice Celebration!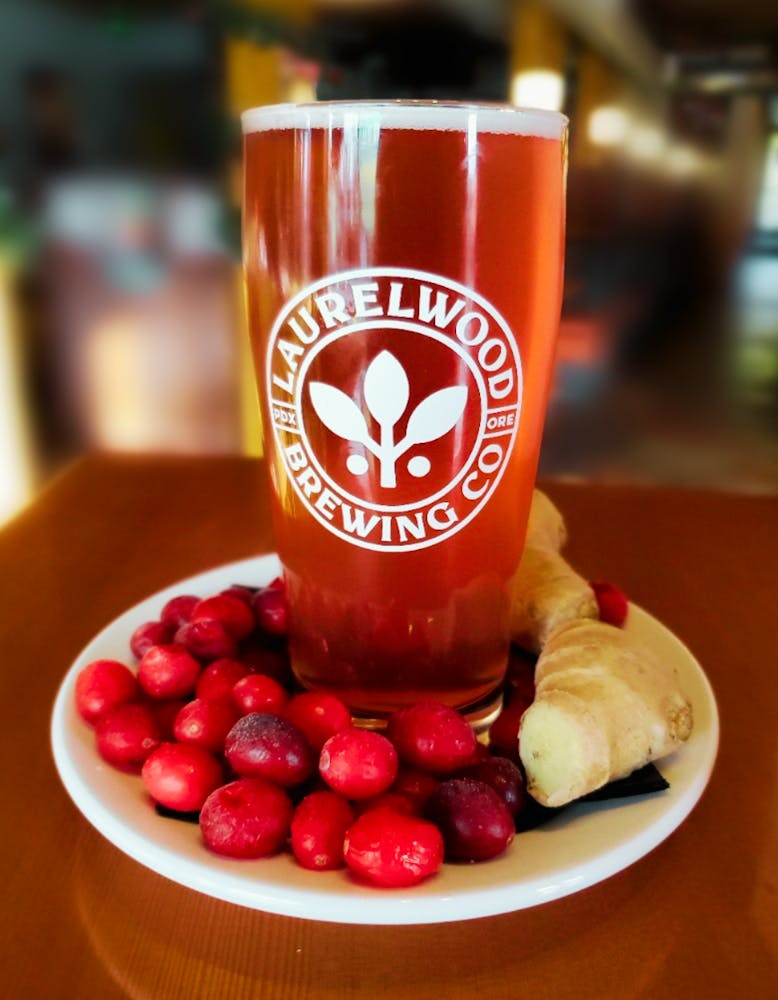 A crisp, refreshing lager fruited with cranberries and ginger. Something exciting for the new year!
Happy New Year! Hello 2023!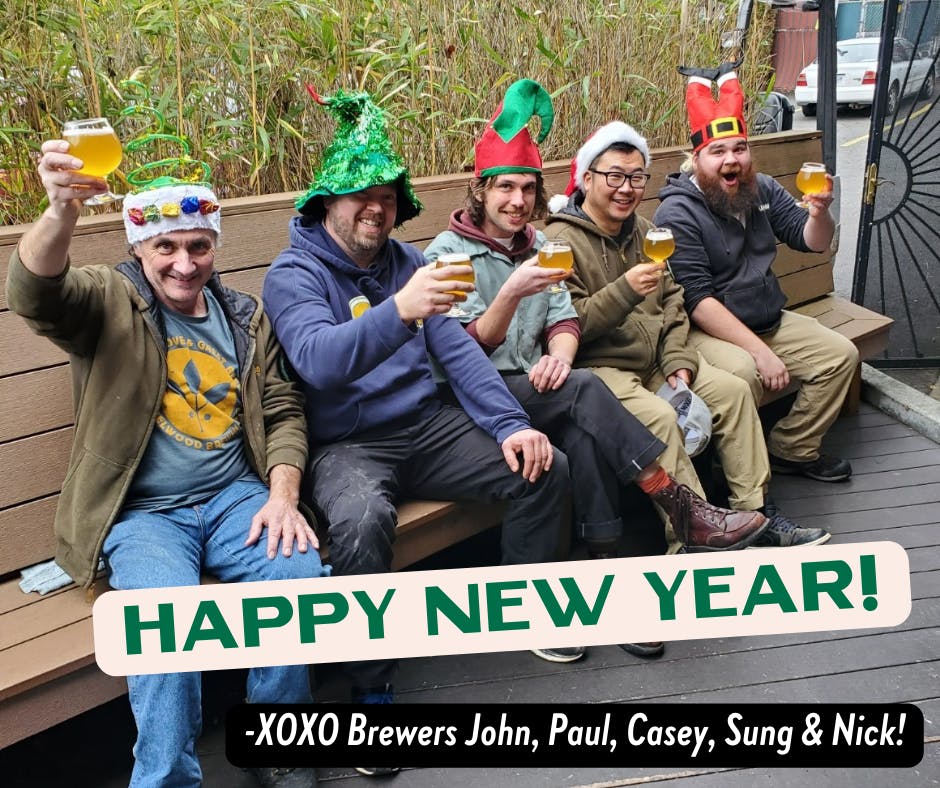 Happy New Year from all of us at Laurelwood Brewing Co! We are looking back on a great 2022, and looking forward to an even better 2023!
Speaking of new beginnings, welcome our newest brewers! John (far left) and Sung (second from the right) started with us in late November/early December, and Casey (middle) transitioned from our back-of-house team to the brewery! These three have joined Paul (second from the left) and Nick (far right) on the Laurelwood brew team. We are excited to see what fun beers this crew comes up with in 2023!
Christmas Hours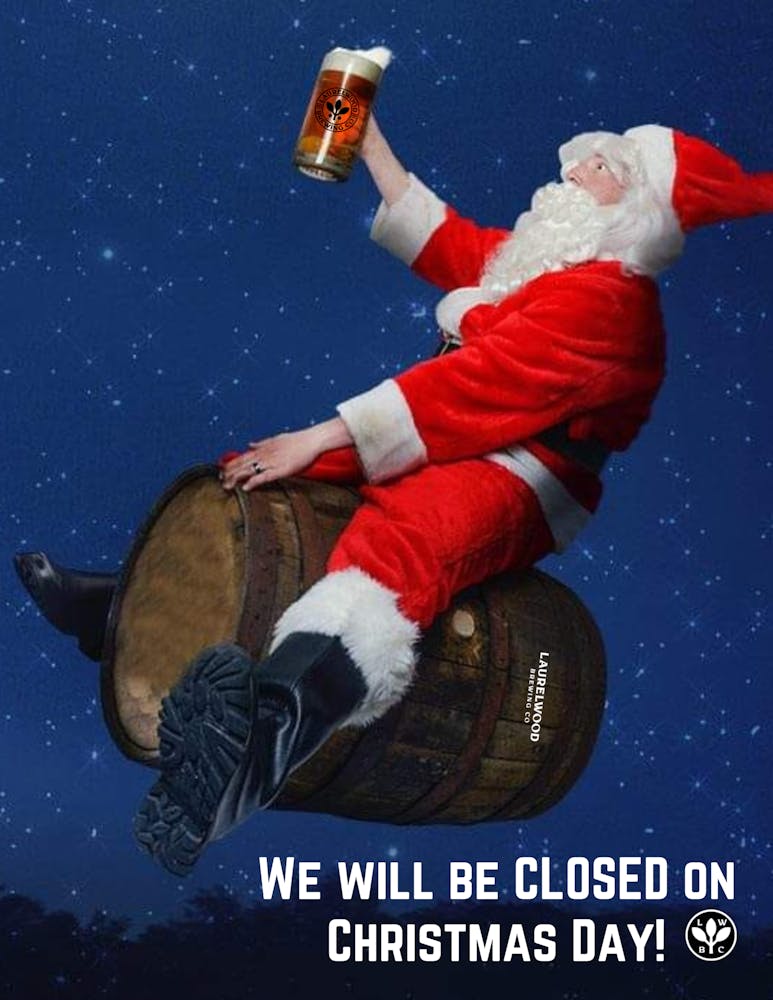 We will be CLOSING EARLY on Saturday, December 24 at 4 PM, and we will be CLOSED on Christmas Day. Happy holidays everyone!
December Cocktail of the Month- Pear Brandy Hot Cider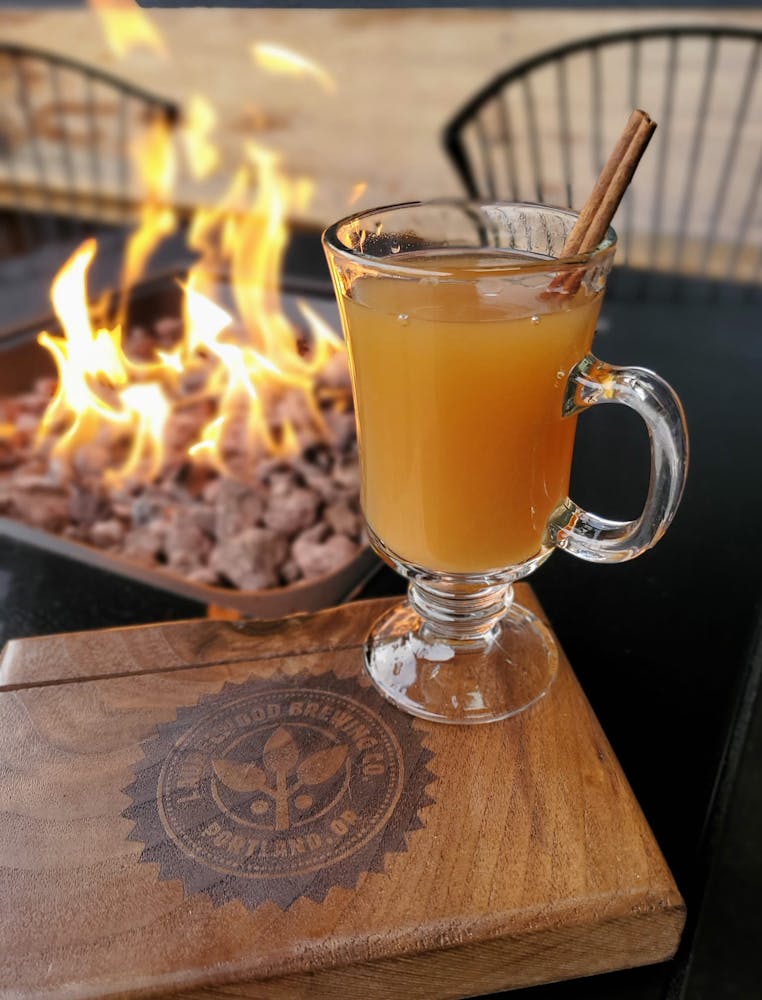 December's Sip for a Cause cocktail PEAR BRANDY HOT CIDER features New Deal Pear Brandy with hot cider, lemon, honey, and a cinnamon stick.
A portion of the proceeds from the sale of each PEAR BRANDY HOT CIDER will be donated to New Avenues for Youth, a Portland-based nonprofit organization dedicated to the prevention and intervention of youth homelessness. https://newavenues.org/
December Burger of the Month- Bacon Apple & Bleu Cheese Burger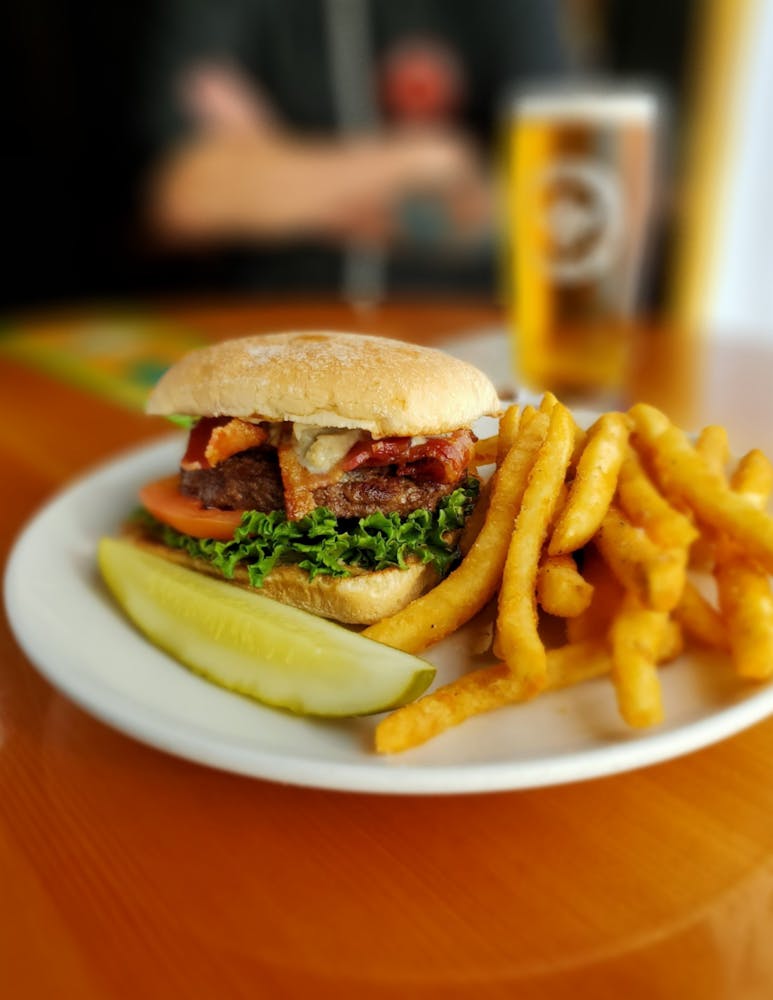 December is a month for celebration, and here at Laurelwood we are celebrating the mouth-watering marriage of bacon, bleu cheese, and apple, with a secret ingredient- BUTTER... yaaassss.
The roasted apple and balsamic compound butter is the real star of the show here, blending sweet, savory, sour, and umami so that every bite is PERFECT.
It goes great with the Pear Brandy Hot Cider or a crisp and refreshing Wood Lager!
Holiday Beer Boxes! 12/7/22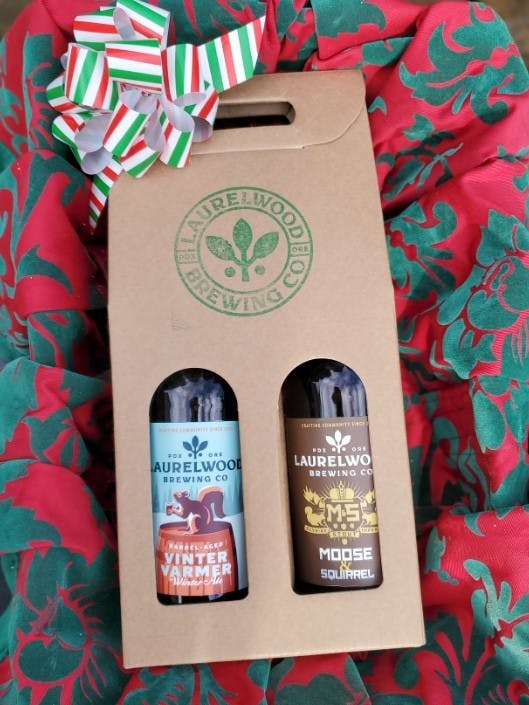 Delight the dark beer lover in your life with this over-sized stocking stuffer! These cute holiday beer boxes include a 22 oz bottle of very special, small batch barrel-aged Vinter Varmer Winter Ale and a 22 oz bottle of Moose & Squirrel Russian Imperial Stout.
The boxes are $30 and will be available early next week in the pub, as well as available for delivery with any food order through DoorDash!
Coming Soon!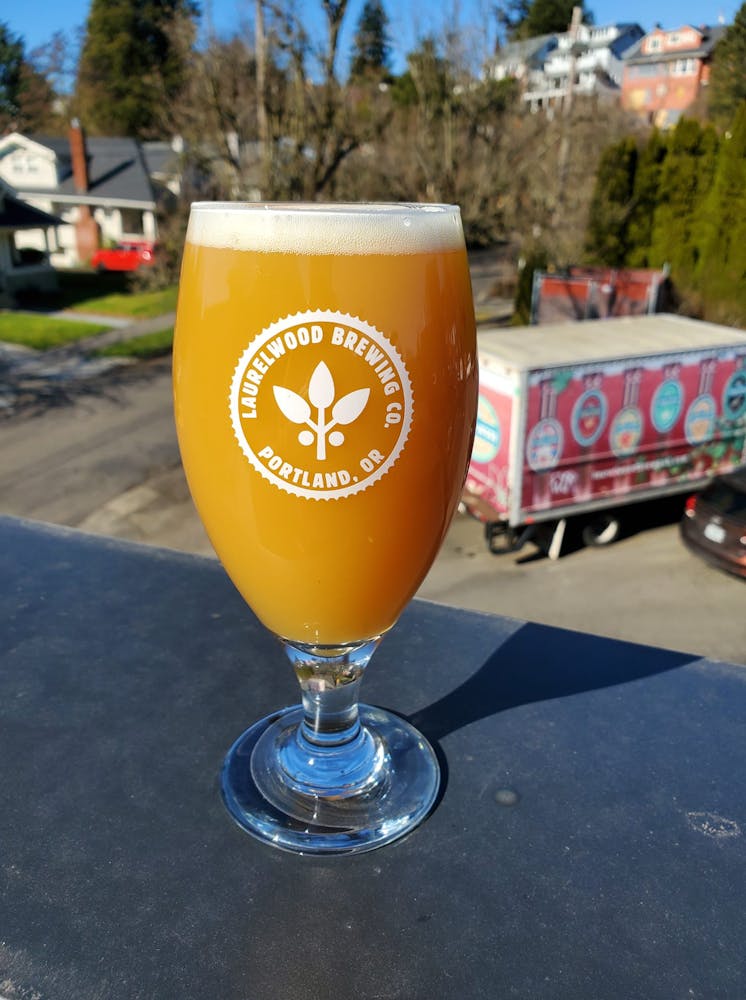 Coming soon! Back by popular demand, Cartoon Dreams Hazy IIPA! Like drinking a hopped up OJ!
Style: Hazy NE-Style Imperial IPA
Malts: Great Western 2-Row, Flaked Oats, Vienna, Flaked Wheat, Spelt
Hops: Azacca, Strata, Ekuanot, Mosaic, Pacifica, Citra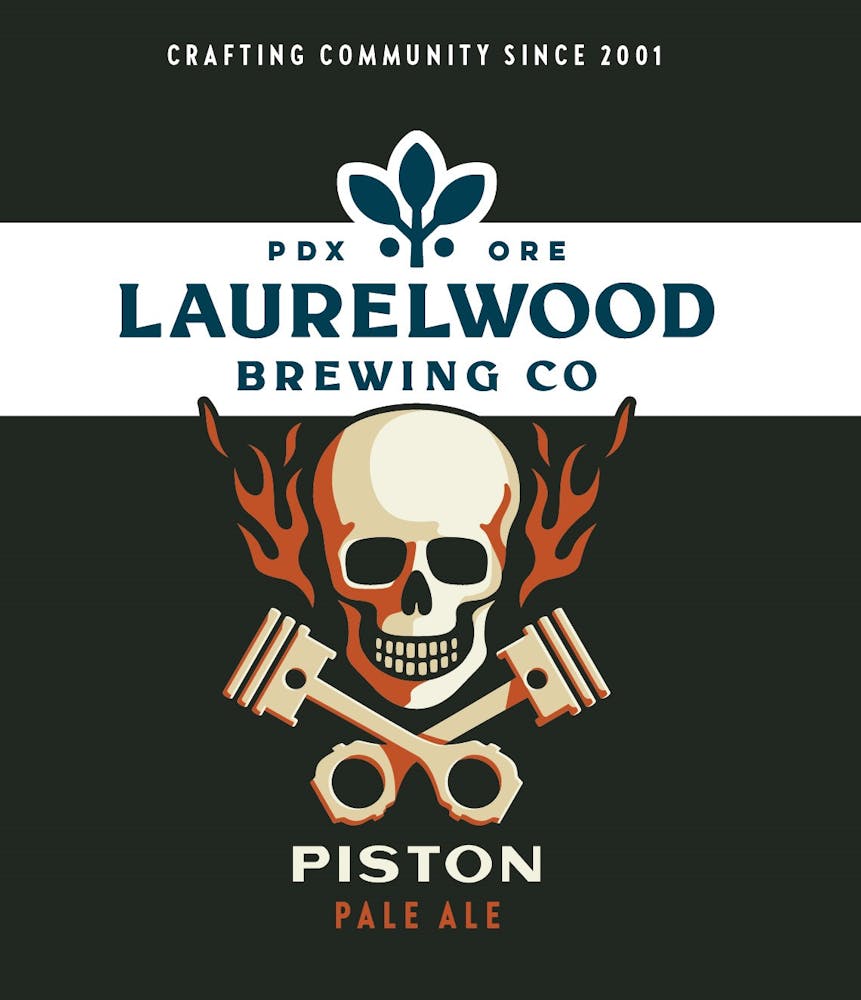 Also on deck, Piston Pale Ale! It's been a few years since we brewed this popular pale ale, and we are stoked to bring it back! Piston Pale Ale demonstrates a perfect balance of herbal and citrus.
Style: American Pale Ale
Malts: Pilsen, Vienna, White Wheat
Hops: El Dorado, Mandarina Bavaria, Hallertau Blanc
New Brews! 12/1/22
Fresh off the canning line, we've got Vinter Varmer in 4-packs, and it's on tap in the pub!
Style: Winter Warmer
Malts: Premium 2-Row Barley, various Crystal Malts, Munich Malt, Chocolate Malt, Flaked Maize.
Hops: Nugget, Cascade, Mt. Hood, Northern Brewer
A malty, hoppy, winter brown beer!
Holiday Gift Box Combos!
We've got some great deals happening in the pub, so come down and get your holiday shopping done early while supporting small local business!
Gift Box Combo #1: Two T-Shirts + Two Can Glasses for $50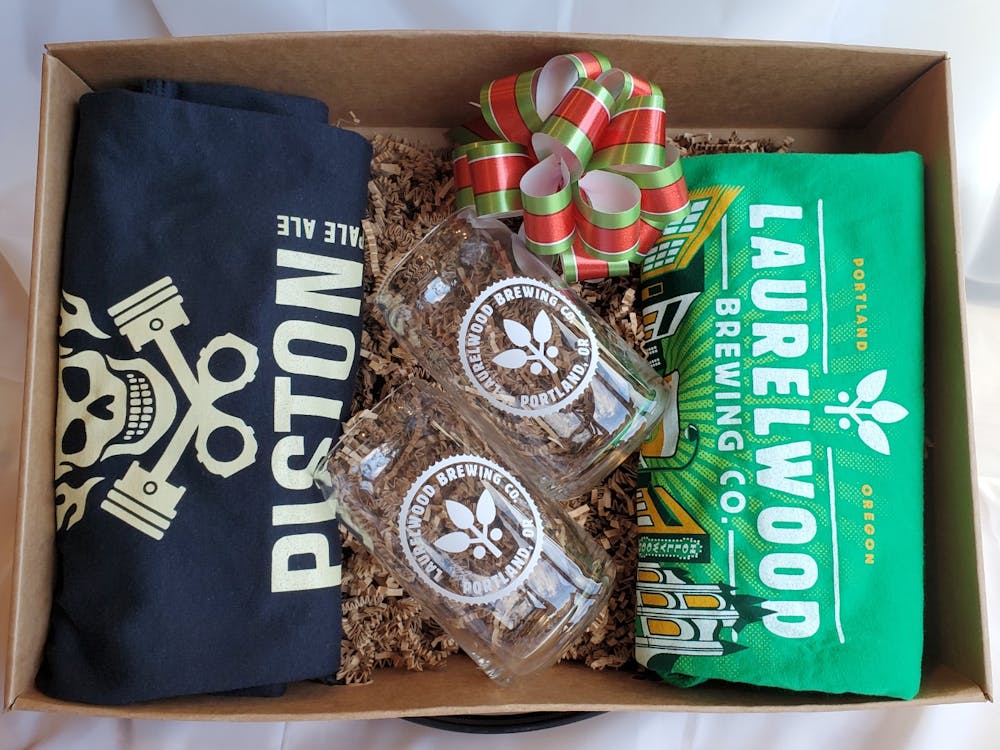 Gift Box Combo #2: One T-Shirt + One Sweatshirt for $60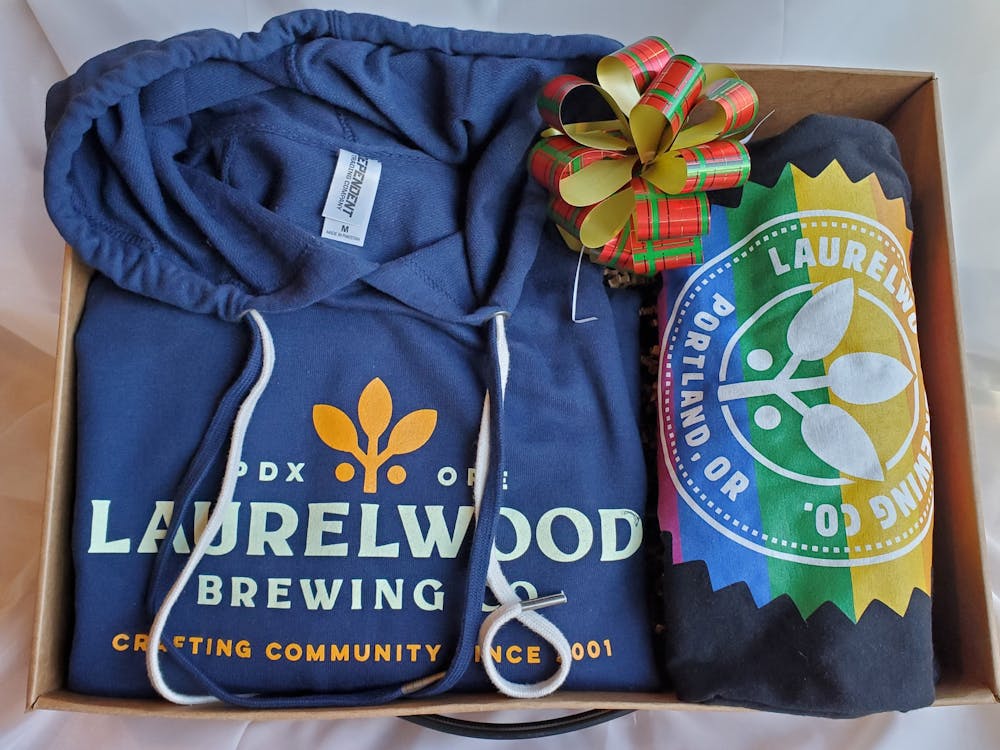 Gift Box Combo #3: One T-Shirt + One Sweatshirt + One Hat for $80
These deals are only available at the pub, and are for a limited time only!